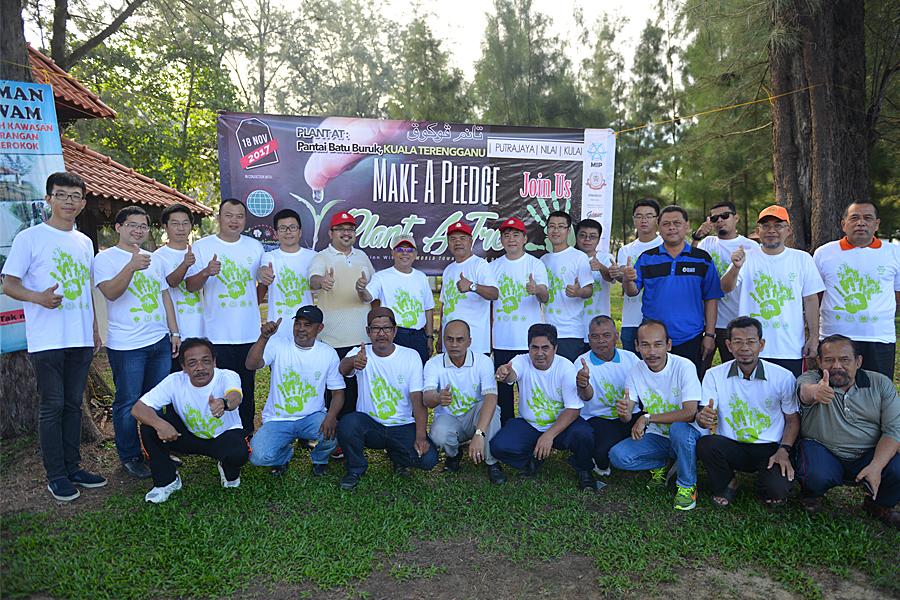 The program was initiated by Malaysian Institute of Planning (MIP) with PLAN Malaysia Negeri Terengganu  and  Majlis Bandaraya Kuala Terengganu. It was held on  November 18th, 2017 located at Dataran Batu Burok, Kuala Terengganu.
The Town Planning Day is a day that has been celebrated in 30 countries on the month of November, every year. It is a recognition and promotion  towards the task of Town Planning to  create  a quality community environment. Besides that,  it is also the MIP annually agenda which is to Pledge and Plant A Tree.
200 trees were pledged by the pledgers i.e. town planners, surveyors, architects, engineers, corporate bodies and individuals.
The objectives of the programme are :
To support the efforts toward sustainable development, the green environment and to increase the absorption of the carbon in the city..
To encourage public involvement in environmental green activities
To build a good relationship between Malaysian Institute of Planning (MIP) and Local Authorities.
[ Galeri Foto ]