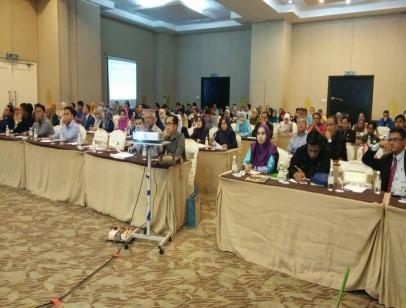 The seminar organized by Majlis Bandaraya Kuala Terengganu and KOSMAT Bhd was held on November 29-30th, 2017 at Hotel Permai, Kuala Terengganu.
128 participants from the State Secretary Office, Local Authorities and Land and District Office from all over Malaysia participated in the two days seminar.
The closing ceremony was officiated by Encik Mahsyum bin Wan Harujan, Management Services Department represented the Mayor.
[ Gallery Photo ]